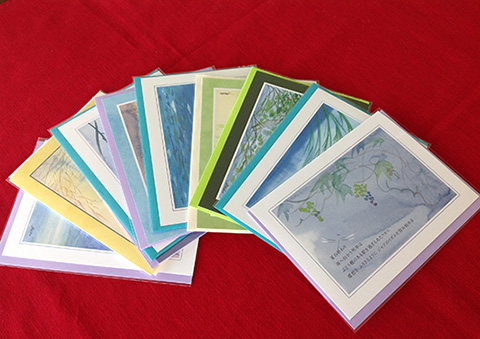 Cards
We create original cards including all-occasions cards featuring landscapes, Christmas cards and postcards.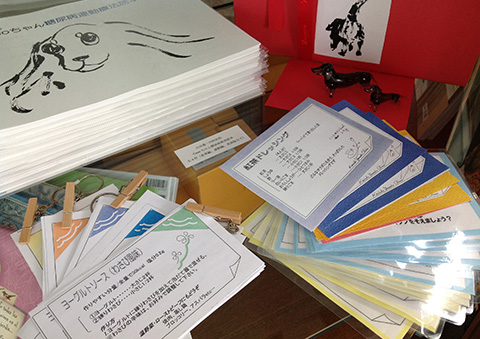 Recipe Cards
Original cards presenting recipes for people living with diabetes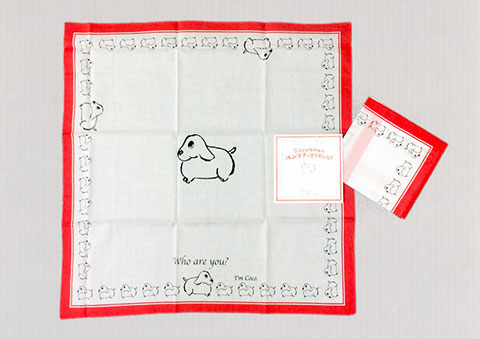 Coco Bandana
A bandana featuring our mascot Coco, versatile enough to be worn or used as a "furoshiki", i.e., a wrap ⁄ carrier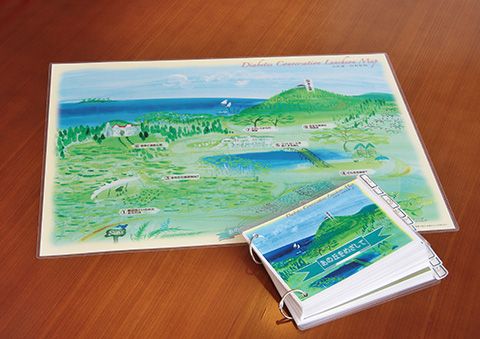 Diabetes Dialogue Map and Booklet
A Diabetes Dialogue Map designed at the Kenichi Yamada Internal Medicine Clinic accompanied by a booklet providing guidance for the reader through nine awareness points featured in the map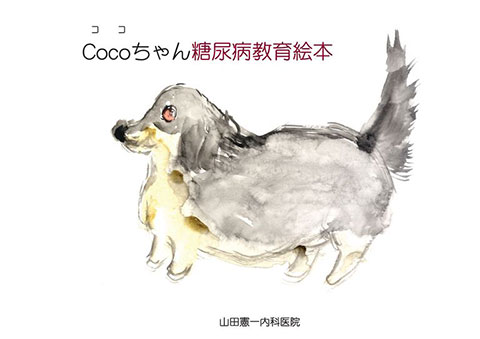 Coco's Diabetes Education Picture Book Series
Coco and her friends provide advice and support for people living with diabetes in a four-volume series that includes an English translation, a diet therapy guidebook and an exercise therapy guidebook.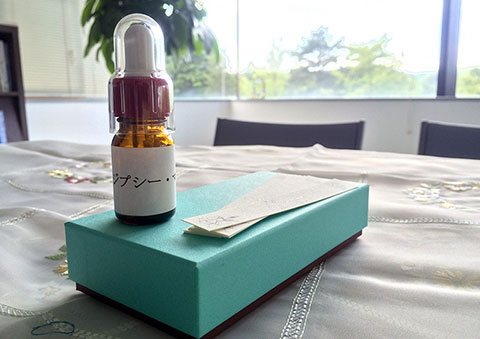 Book Aroma Set
The kit includes a special scent and bookmarks with Itsuko's illustration for those of you who would like to maximize the joy of reading.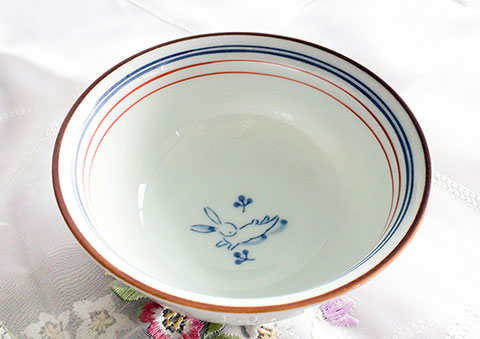 Graduated Bowl for Diet Therapy
A graduated bowl designed to facilitate portion control.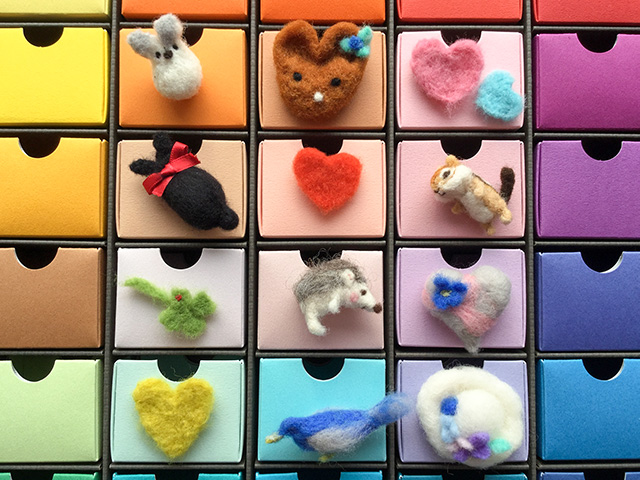 Where's Coco Series
One-of-a-kind felt pieces
These goods are currently sold at special events such as charity functions
and are not commercially available to general public at present.
If you are interested, please send us an inquiry.